Back to Events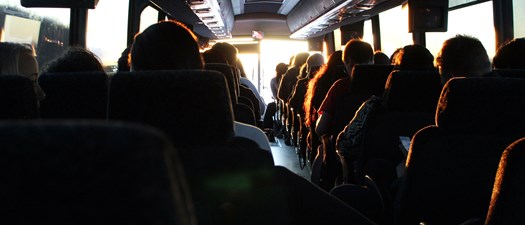 10.19.23 Apartment Tour
Apartment Community Tour
Thursday, October 19, 2023
Event Details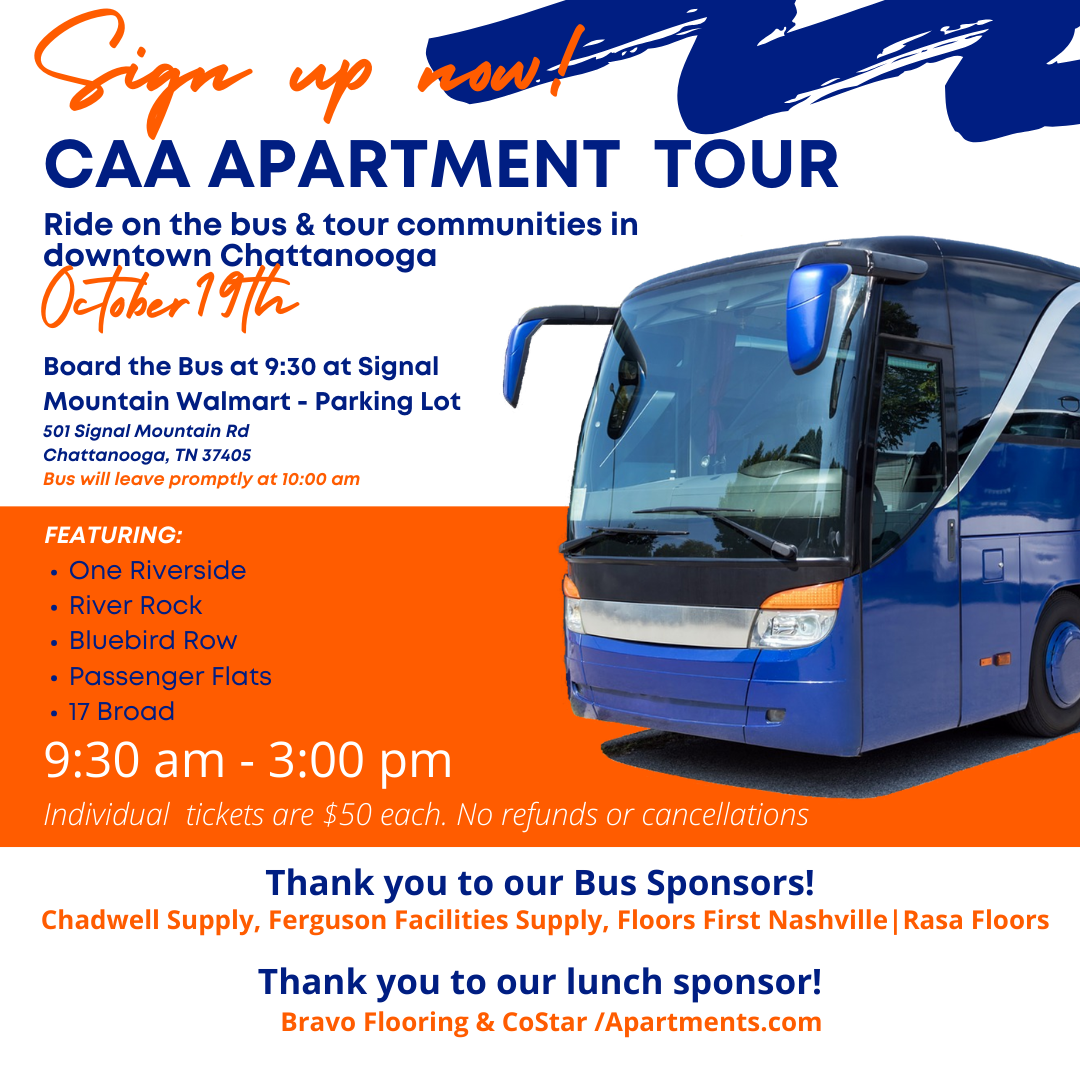 ---
The annual Apartment Tour highlights communities who are engaging in up-and-coming trends across the rental housing industry. Each year a specific area of town is selected for this tour.
The selected area for the 2023 tour is Downtown Chattanooga.
This an exclusive, guided tour opportunity (with transportation provided) for the rental housing industry's management members. Tour attendees will experience the newest amenities in action at communities in the Greater Chattanooga area.
Trends change quickly when it comes to what residents want in their rental housing communities, and the Events | Education Committee evaluates CAA's members' properties to locate communities that have:
Desirable on-site amenities
Have completed an impressive rehabilitation of space
Have a wow-worthy model that potential residents are looking for in a unit
Tour Details
The tour begins at specified location around 10:00 a.m.
Transportation is included; a charter bus departs with attendees on board to take them to the communities on the tour
Attendees receive an in-depth guided tour of the communities as they enjoy snacks and giveaways at each location
Lunch is also included on the Apartment Tour
After lunch, participants will return to the charter bus, as the tour continues to review the remaining communities.
The charter bus typically returns to the initial pick-up location between 2:00-3:00 pm.
Limited sponsorship opportunities are available for this event, for CAA supplier members.
Thank you to our bus sponsors!
Chadwell Supply, Ferguson Facilities Supply, Floors First Nashville/Rasa Floors
Thank you to our lunch sponsors!
Bravo Flooring & CoStar
---
AGENDA - 2023 DOWNTOWN CHATTANOOGA APARTMENT TOUR
9:30 am - Registration
Arrive to check-in at 9:30 am. The bus will leave promptly at 10:00 am
10:00 am - Depart Signal Mountain Walmart
10:15 am - One Riverside
11:15 am - River Rock
12:15 pm - Bluebird Row
Lunch will be served at this location
1:15 pm - Passenger Flats
2:00 pm - 5 Points Northshore
2:30 pm - End of tour
Head back to Signal Mountain Walmart